A Candle in the Window
Step back in time. A Candle in the Window, an immigrant tale about a Russian family's arrival at Ellis Island in 1900. As the teenage daughter Sarah becomes a "real American girl," she finds herself at odds with her Old World parents. Available for assemblies and residencies, including workshops on the immigrant experience. Grades 4-8 & adults. One or three performers.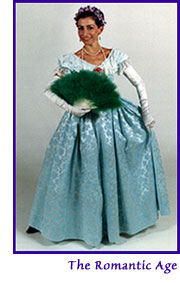 Children of the Night
Children of the Night depicts the harrowing wartime experiences of a Jewish girl who was buried underground for two years to escape the Holocaust. Her poetry was the inspiration for Ms. Weiss's solo dance drama. The story is a testament to the human spirit and is dedicated to all the hidden children of the Holocaust. Suitable for grades 6-12 and adults.

Romantic Age
Step back in time to the Victorian Era, when an evening out meant ladies in colorful ballgowns and gentleman in elegant suits of black whirling around the ballroom to the latest Strauss waltz. Our dancers will demonstrate the 5-step waltz, polka, mazurka and schottische. Gentlemen will get tips on ballroom etiquette, while ladies receive a lesson in "fan language."


Let's Dance!
Our hospital program for cancer patients, Let's Dance!, is a joyful combination of art and healing. Let's Dance! transports patients to another time and place with live drumming, beautiful costumes, and dance. In Blue Sky Dance, billowing fabric and poetry uplift the spirits. In Rainbow Dance, long streamers carve shapes in the air. Patients play percussion instruments in the finale.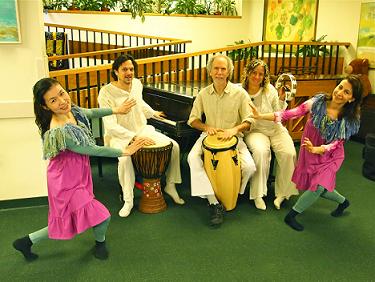 Let's Dance!
Family Programs

Fun for the whole family! Audience participation. Residencies include workshops.
Fish Tales
Enter a magical underwater world! Watch the Discontented Fish dive into the ocean, where she is chased by a hungry Shark! Find out how Fly saved the river from Moose, and Turtle tricked Beaver in a race.

Fish Tales explores the culture of the Hudson River Valley and NY Harbor through dance, narration, colorful costumes and music. Grade K-5.