Yoga
Debra Weiss has studied yoga at Integral Yoga, Kripalu Center for Yoga and Health, and Yoga Mountain Wellness Center. Debra teaches a Kripalu style of Hatha Yoga that uses alignment techniques based on her long career as a professional dancer and choreographer. She works with the chakras to clear the body of tension and blockages and promote free flowing prana (energy). Classes conclude with explorations of guided imagery that take students into a profound state of relaxation.
Debra is a certified yoga teacher who taught yoga for more than 20 years for New York City Board of Education and at SUNY Purchase College and CUNY, John Jay College and Bronx Community College.
Benefits of Yoga
Yoga means "union" of body, mind, and spirit. The mindful practice of asanas (postures), pranayama (breathing) and meditation (quieting the mind) improves one's physical, psychological, and spiritual well-being. Yoga calms the nervous system, strengthens and tones the body, reduces stress, and develops self-awareness and compassion.

Qigong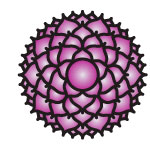 Qigong is an ancient Chinese system of preventing and curing illness by promoting the unobstructed flow of qi (energy) and blood. Qigong invigorates the internal organs of the body, strengthens the musculature, and improves overall health.

There are many forms of qigong. The Five Animal Frolics is an 1800-year-old form that teaches the tranquility of Crane, the steadfastness of Bear, the playfulness of Monkey, the Gracefulness of Deer, and the Power of Tiger.

Debra is a qigong associate who trained in the Five Animal Frolics with Dr. Jay Dunbar and Greg Dilisio at Kripalu. Debra also studied Meridian Cleansing Qigong with Taoist master Kwan Sai-Hung at the Omega Institute.

Teaching
Private, semi-private (2-4 students) and group classes are available.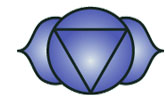 Private and semi-private instruction is tailored to the individual's body/ mind issues and is given in packages of 6, 10 or 20 sessions,
including an initial evaluation.

Specialties: Chakra-balancing yoga, partner yoga, yogadance, family yoga. Weekend retreats.

Her students say...

"I never thought that this class would change my life like it did. I was the average potato. Now.. I wake up with energy and it lasts me all day. My problem is, I only have your class once a week!"

"You are an excellent teacher, technically and personally."

"I have received a vast amount of knowledge from this class."

"Yoga was very exciting. I noticed a change in my body and flexibility. Thanks for the great instruction!"